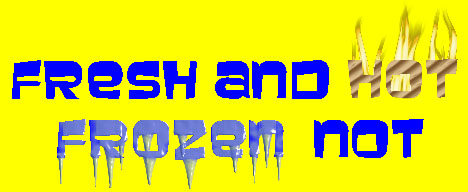 Welcome to the Wiseguy's Chicago Pizza Website. The site is UNDER CONSTRUCTION.
NEW HOURS!!!!!
CHECK IN THE ABOUT US TAB!
CALL US at (662)342-5334 and get your take out order today or come sit and eat with us at 5441 Hwy 51 N. in Horn Lake, Mississippi.

© Wiseguys Chicago Pizza 2008
Website design by Hansbro WDS Inc.
Eat at Wiseguys
Today!